---
EDUCATION SUMMARY:
I completed a rigorous chiropractic physician program from National University of Health Sciences, which provided strong background, unique curriculum, and clinical program emphasizing integrative medicine, which encourages medical professionals from differing specialties to work together and combine their expertise for a higher standard of patient care.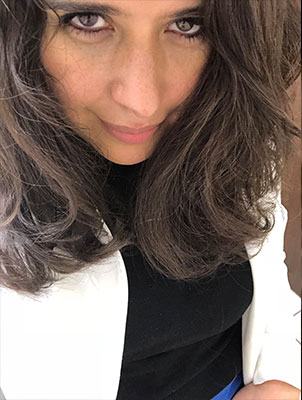 EDUCATION:
August 2014, Chiropractic Physician, National University, Lombard, IL.
April 2014, Acupuncture Certification, National University, Lombard, IL.
February 2011, Medical Esthetician, International New Age Institute, Desplaines, IL.
June 2010, Basic Sciences, Triton College, Morton Grove, IL.
August 2003, Bachelor of Sciences, University of Chicago, Hyde Park, IL.
June 1999, Phlebotomist/MA, Wright College, Chicago, IL.
Chiropractic Physician Internship:
January- August 2014 NUHS Chicago Clinic and Salvation Army, Chicago, IL
Clinical internship with a special focus on integrative medicine, chiropractic manipulation and adjustive technique, soft tissue, acupuncture, electro modalities (ultrasound, laser, interferential)
POSTPROFESSIONAL, GRADUATE, CONTINUING EDUCATION
May 25-26, 2013 - Institute of Integrative Medical Education: CES/PES, NASM Credentials
June 8-9, 2013 - Motion Palpation Institute: Upper Dynamic Movement Assessment
June 15-16, 2013 - Sports & Functional Rehabilitation: Strength and Conditioning
Oct 25-27, 2013 - Graston Technique Module 1 Certification
Nov 9-10, 2013 - Rocktape: Fascial Movement Taping Certification
Jan 18-20, 2014 - McKenzie Method of Mechanical Diagnosis & Therapy: Part A-Lumbar Spine Certification
Feb 15-17, 2014 - McKenzie Method of Mechanical Diagnosis & Therapy: Part B-Cervical & Thoracic Spine Certification
March 27-30, 2014 - Active Release Technique-Spine Module Certification
April 5-6, 2014 - Impulse IQ Adjustive System Seminar
November 8-9, 2014 - Facial Rejuvenation Acupuncture Seminar
Diplomate American Board Chiropractic Internist candidate (DABCI)
ProHealth Seminars-ACA Council on Diagnosis & Internal Disorders: Functional Medicine for the Clinical Practice
June 8-9, 2013 - GI Upper & Lower
Sep 28-29,2013 - Diagnostic Training Cardio-Respiratory Disorders
Oct 19-20, 2013 - Blood Multi-Chemistries
Nov 09-110, 2013 - Diagnosis & Detoxification of Hepatic & Renal System
Nov 16-17, 2013 - Additional Blood Test/Tumor Markers
Dec 7-8, 2013 - Pharmacognosy
Dec 14-15, 2013 - Blood Interpretation Workshop
Jan 4-5, 2014 - Pharm Reactions
Feb 8-9, 2014 - Infectious Disease, Emergency Disorders & Advanced Diagnostics I
Feb 22-23, 2014 - Endocrinology 1
March 8-9, 2014 - Geriatrics & Mental Health
March 15-15, 2014 - Endocrinology II
April 12-13, 2014 - Pediatrics
April 26-27, 2013 - Infectious Disease, Emergency Disorders & Advanced Diagnostic II
May 3-4, 2014 - Dermatology
June 6-9, 2014 - Neoplastic Diseases & Cancer
June 21-22, 2014 - Cardiovascular Disease-Advanced Management & Prevention
July 19-20, 2014 - EKG and Phonocardiography
July 25-27, 2014 - Pelvic Classroom & Workshop
August 8-9, 2014 - Foundations of Chiropractic Family Practice
August 16-17, 2014 - Common Diseases Affecting the Arterial System
Sep 19-20, 2014 - Pulmonary Disease & Lung Function
Sep 27-28, 2014 - Patient Consultation and Evaluation
Dec 6-7, 2014 - Immune Function and Autoimmune Disease
BOARD CERTIFICATIONS
National Board of Chiropractor I, II, III and Physiotherapy
BOARD CERTIFICATIONS
August 2014 - NUHS Internship Certification
August 2014 - NUHS Diagnostic Imaging Certification
August 2014 - NUHS Physiological Therapeutics Certification
August 2014 - NUHS Dissection of Human Body Certification
August 2014 - NUHS Clinical Lab Diagnosis Certification
February 2010 - International New Age Institute: Medical Esthetician Certification;
February 2010 - International New Age Institute: Chemical peel Certification
February 2010 - International New Age Institute: Laser Certification
February 2010 - International New Age Institute: Microdermabrasion Certification
February 2010 - International New Age Institute: Professional make-up-artist Certification
February 2010 - International New Age Institute: Hydrotherapy Certification
PROFESSIONAL SOCIETIES
American Chiropractic Association
Illinois Chiropractic Society
The Institute for Functional Medicine
VOLUNTEER:
2009-present - Catholic Charities - Chicago, IL
2014 - Chicago Community Heatlh - Chicago, IL
2014 - Salvation Army - Chicago, IL
HEALTHCARE MEDICAL MANAGEMENT
Career Summary
Entrepreneur possesses the vision for business development initiatives fully capable of planning, organizing and executing diverse tasks to facilitate the success of business creation or growth. Demonstrated history of leading operations oversight, quality control, infrastructure development and quality patient care. Eager to contribute solid leadership, medical industry expertise, program administration and staff development talent toward optimizing the goals of a progressive employer in management role. Bold, analytical thinker with business acumen and management expertise as well as the ability to drive productivity, cost containment and revenue development strategies to secure growth and core competencies.
Highlights of Qualifications
Entrepreneurial mindset with proven success in business development partaking different roles during the different stages of business development to minimize expenses and maximize growth and revenue with a business model focusing on optimizing patient satisfaction while implementing innovation to develop a state of the art medical facility.
Excellent leadership qualities and organization skills.
Proven success in designing medical office space, managing architectural design, loan-banking, manage construction crew and compliance with building permit processing
Proven success in increasing revenues, reduce expenses, setting a workable budget, project profit and losses, and produce financial reports.
Strong practical and theoretical foundation in improving methods to ensure provider, patient and employee satisfaction.
Strong billing experience in charges, coding, insurances companies, accounts receivables and in-house collections, insurance compliance, purchasing and marketing.
Self-motivated, detail oriented, eager to empower others.
Flexible, open to ideas and business models and fast learner.
Strong nurse-medical assistant (patient intake and documentation, phlebotomist, ancillary office procedure technician.
Career History
Aliaga Medical Center. November 2003-March 2012
Practice Administrator - Office Manager
Managed all aspects of multi-physician medical practice and office logistics:
Acted as a liaison between the physician, employee, and patient in a clinical setting and business setting.
Responsible for renewing and maintaining records for physician's federal and state licensures. (e.g., NPI, DEA, Illinois controlled substance, state medical license, malpractice insurance, all insurance contracts)
Developed and managed practice's in house billing and collections department increasing revenue from deficit to over 100% accounts receivable in 1 year of management, maintaining a 98-99% AR annually. Coding and documentation compliance and auditor.
Implemented and ensured state and corporate regulatory policies and procedures into daily office practices, informing and training staff members. (e.g., HIPPA, OSHA, CLIA)
Optimized patient/physician /employee scheduling and time to best increase profits and accounts receivables. Recognized the value of utilizing specialized treatments to increase revenue and high standard of patient care.
Managed Daily Close to include overseeing patient demographics, charges, insurance payments, and patient payments.
Supervised billing department, front office and medical staff of 9-13 employees. Conducted employee staff meetings and performance evaluations in effort to increase productivity.
Implemented and managed employee healthcare benefits
Implemented a connectivity payroll
Federico J. Aliaga, M.D. November 1998- November 2003
Nursing-Medical Assistant, Coding and Insurance Specialist
Responsible for triaging patients to include setting up and assisting physician with various surgical procedures and other podiatric and minor surgical office cases such as nail debriment and cauterization, incisions and excisions of lesions, wound repair, wound debridement, ob/gyn procedures.
Proficient in maintaining patient flow and communicating with physician and improving doctor-patient relation satisfaction.
Developed an in-house billing department while performing office manager duties (insurance credentialing, billing claim processor, coding, referrals, insurance eligibility and benefit problems)
Assist in all aspects of medical practice including making appointments, answering billing issues, answering phone calls, calling refills and new prescriptions to pharmacies.
Established Vaccine for Children program and inventory control.
Proficient in intravenous therapy, medication administration, phlebotomy, 12-lead electrocardiogram, sterilization-autoclave procedure and surgical instrumentation.
Skills
Bilingual. Proficient in QuickBooks, Peachtree, Excel, Word, Power Point, pdf file conversion, CPT, ICD-9 insurance billing, Medisoft, Practice Partner EMR.
DABCI
Dr. Monica Cisneros has successfully completed the 300 hours required to obtain the post doctoral degree: Diplomate in Diagnosis and Internal Disorders (DABCI). The DABCI diplomate program is administered by The Council on Diagnosis and Internal Disorders (CDID) established in 1985. The DABCI is recognized by American Chiropractic Association (ACA) and certified by the American Board of Chiropractic Internist (ABCI) and approved by the American Board of Chiropractic Specialties (ABCS).
The curriculum to credential for the DABCI post doctoral degree trains in modern medical diagnosis, functional medicine and natural therapeutics. Chiropractic physicians with a DABCI post doctoral certification utilize conventional medical diagnostics, specialized functional testing and holistic medicine diagnostic evaluation. Routinely employing blood laboratory studies, urinalysis, electrocardiograms, vascular doppler ultrasound, spirometry, DEXA bone density, salivary assay hormonal and neurotransmitter tests, IgG food allergy testing, diagnostic imaging, comprehensive stool analyses and other diagnostic tools.
A DABCI uses therapeutic methods, which emphasize conservative and minimally invasive approaches and minimize risk to the patient. Diplomates in diagnosis and internal disorders use treatments such as clinical nutrition, dietetics, exercise, vitamin and mineral supplementation, homeopathic medicine, botanical medicine, acupuncture, natural hormone replacement, and pharmacologic counseling. Many conditions and disease states can be resolved by utilizing these natural methods. The Council on Diagnosis of Internal Disorders promotes physician as uniquely qualified to provide this type of comprehensive natural medical care.